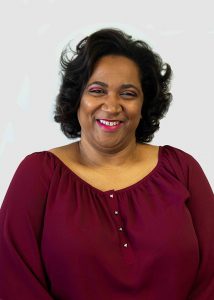 Matteah is a Midlands native. She was raised in a military family; although, her late father retired from the US Army when she was 8 years old. Matteah is the last of 8 children of her blended family.
Matteah worked for the South Carolina Department of Labor, Licensing and Regulation for 13 years. She started with LLR November of 2002, after working in the banking industry. She decided to go into a different career direction October 2015. In 2006 while employment with LLR, working full time, a husband and 3 young children, Matteah decided to finish her education in Business Administration/Management. She earned a Bachelor's of Science degree from Limestone College as a non-traditional student with honors. This is one of her proudest moments because she was able to maintain a good GPA while working full time, and having an ill husband and 3 young children. She had a wonderful support group.
Matteah enjoys spending time with her family, especially her 5-year-old granddaughter, which always brightens her days. She loves traveling with her family and friends. She likes cruising and seeing different aspects of the world. She like fast cars and different types of firearms. She welcomes challenges because she enjoys learning new things.